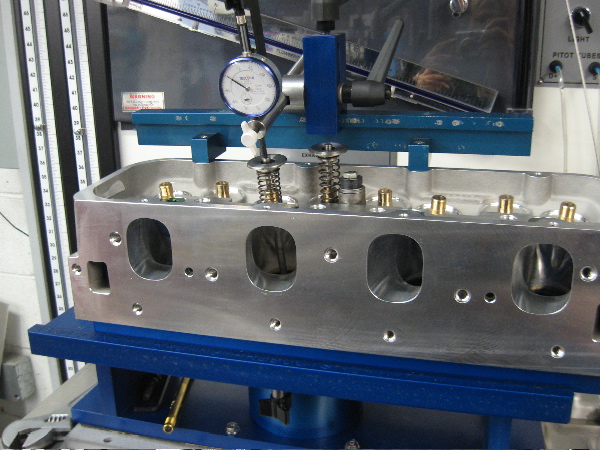 RFD SB2.2
Price: $5,950
Bare with bronze seats
One of the most powerful heads for single carb applications, we've been building SB2.2's for many years. A great head for many forms of racing, including: Comp Elim, Fast Bracket, Boat, Truck Pull, Road Race, GT1 and of course, Circle Track.

We have a wide variety of port designs for the SB2.2, something for just about every application you can think of. What we don't have we can combine parts of CnC programs to produce a custom head for your application.

Recent tests show the RFD SB2.2 drag head to be the most powerful drag race SB2.2 available!
Cylinder Head Specifics
| | |
| --- | --- |
| Bore: | 4.4" and 4.5" |
| Intake Valves: | 2.18 to 2.3 |
| Exhaust Valves: | 1.55 to 1.62 |
| Flow: | 450+ |
Upgrades Available
** This is just an estimate, not a price guarantee.
Other Specs
A 356 T-6 Aluminum
Copper Alloy Valve Seats
Bronze Alloy Valve Guides
Requires Shaft Rockers
36cc Chambers
Super thick decks
Several port sizes available