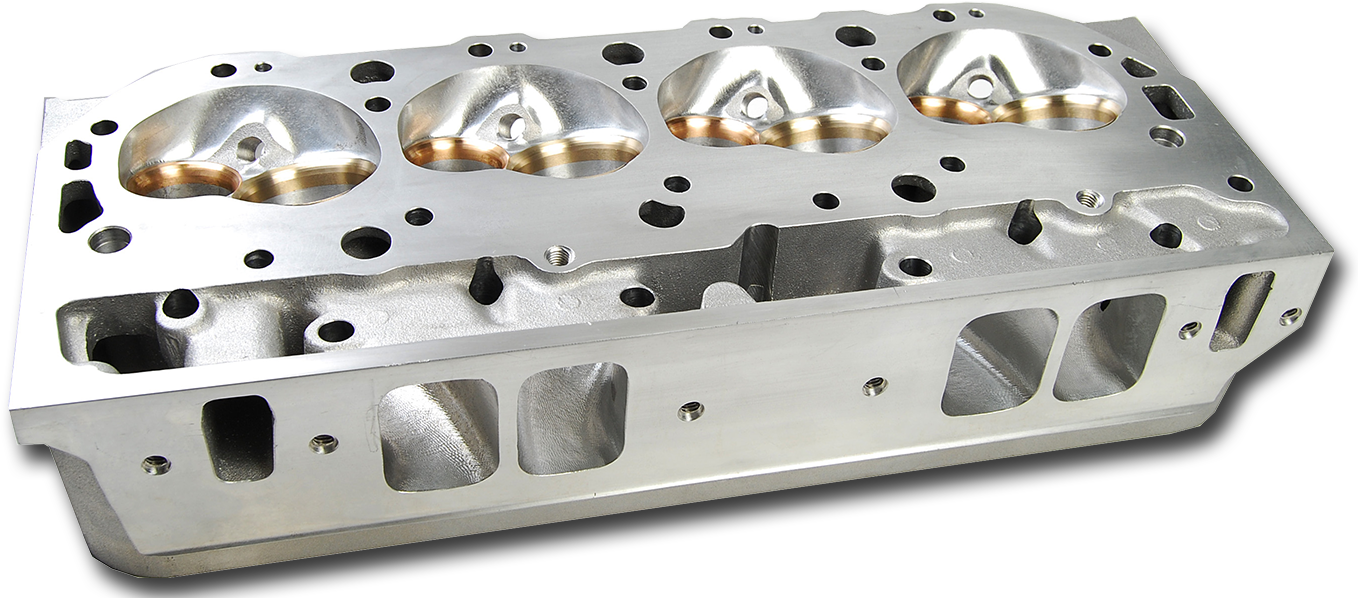 RFD 24 Victor PRO MC
Price: $6,250
Base price for complete set, bronze seats, titanium intake, stainless exhaust, PAC triple springs
ALL Custom built, X275, Turbo, ProCharger, N/A

100% custom built for your application, .. N/A, NOS, Turbo etc.

This is our double throw down, all out version of a conventional BBC head. The ORIGINAL Pro series conventional head others try to copy but can't come close. Fully custom built to your application these are built one set at a time, hand blended, flow bench tuned and designed for all out big block competition. No other BBC head even comes close.

If you're building an NMCA Xtreme Street, 10.5" outlaw, twin turbo, or any all out big block then this is the head for you! This is THE NOS head to have .. all custom built to your application.

Fully hard anodized versions available for all out Marine use !
Cylinder Head Specifics
| | |
| --- | --- |
| Bore: | 4.5" minimum |
| Intake Valves: | 2.4" |
| Exhaust Valves: | 1.84" |
| Flow: | 500+ |
Other Specs
Raised and standard intake port locations
Strong .600″ thick deck
Raised Rocker Cover Rail
Ex Raised .650″ Over Stock
Super Strong Casting ( HIP Processed available )
Flows 500+ cfm Int Out of the Box, 350 cfm ex. depending on version
2.4″ x 1.84″ Titanium Valves Standard
Other Valve sizes available for application.
Copper Alloy valve seats
Bronze 5/16 or 11/32 Valve Guides
110cc chamber can be milled to 90cc, 121cc available
4.5″ Bore Minimum
Uses T&D shaft rocker system with one-piece bar for a VERY stable valve train.
522″ to 706″ custom built to your application